2020 Could Be The Worst Year for Dangerous Flus, Viruses, And Fast-spreading Pandemic-Causing Strains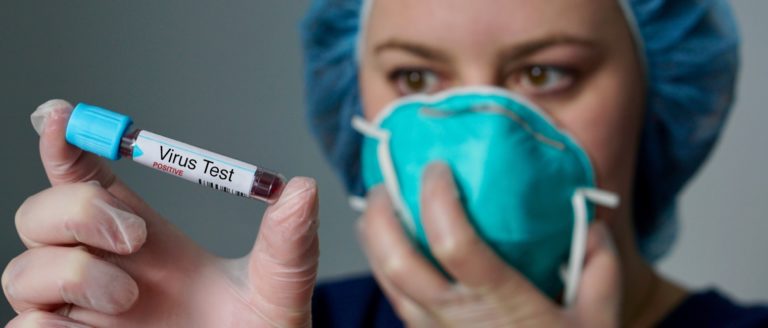 Fever Patrol Is Your First Line of Defense to Protect Your Family!

You've read the newspapers and online stories; "DANGEROUS NEW VIRAL MUTATIONS ARE SPREADING AT AN EVER-INCREASING PACE!"
Some governments are trying to cover up the news, but it is impossible to keep news of potential pandemics hidden.
Prevention and Limiting Exposure Is One Good Way to Protect Your Family!
If you have travelled internationally, you might have seen fever-detecting heat sensors set up at airports that scan incoming passengers.
People who are getting sick can have elevated body temperatures. Their body temperature might be rising, even before they show any symptoms. They might be sick and not even know it themselves.
Even if you and your family had all their flu shots, these new strains of flu and viruses have changed too fast and the vaccines were not designed to protect against everything.
But Now You Can Own the Same Kind of Temperature-Sensing Technology That Is Used by Governments and Health Care Professionals
New Model Being Released Soon! Only $14 Deposit Each Holds Yours for Immediate Shipment When Ready!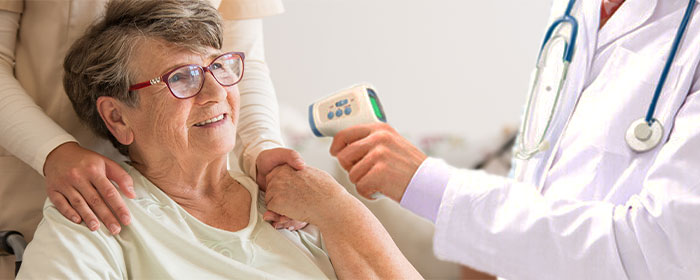 You can monitor your whole family. In a few short minutes, you can check everybody's temperatures and get an "early warning" against possible colds or the flu.
Check Out The People Who Come Into Contact With You!
Fever Patrol is not just for checking you and your family. Do your kids have a playdate? Neighbor or relative want to have over for dinner?
It's super easy to screen them! Just take a few seconds to take a reading, and you can find out if that person has a fever or a potential illness. Fever Patrol is fast and discreet!
And if somebody does get sick, Fever Patrol will help you monitor viral signs so you can take action in case a fever does rise to potentially dangerous levels.
Unlike oral or contact thermometers that can spread germs through mucus, saliva, and perspiration, Fever Patrol reads temperatures instantly with NO CONTACT. It's accurate, sanitary, and convenient.
Fever Patrol Is a Simple, No-Touch Thermometer That Provides Accurate Fever Sensing, Instantly!
With a touchless thermometer, you won't have to worry about inaccurate readings. Fever Patrol makes taking temperatures gentle, convenient, and fast! Just hold the thermometer near the person's forehead and press the button. The result is precise  and provides data in less than one second.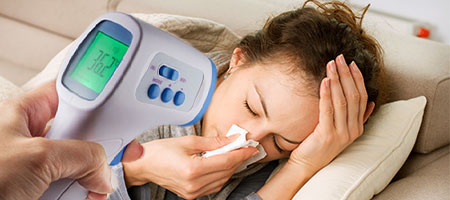 Body or Surface Settings
No-Contact Temperature Readings
One-Handed Operation
Lightweight
User-Friendly
Digitally-Designed
Modern Look
Accurate Results, Instantly
100% Money Back Guarantee!
Fever Patrol Is Ideal for Anyone!
Sarah G., a mother of three, told us this story:
One day, my baby caught a bad cold, and she was crying, up all night, and had a fever.
The pediatrician told me there was nothing to worry about, but he asked me to monitor her temperature and call him if it started to rise.
The only thermometer I had was one of those old-fashioned glass ones that you had to shake and put in your mouth.
I couldn't do that with the baby, so the only choice was to put it in her armpit, or use it rectally, which I absolutely didn't want to do.
It made me nervous to take my child's temperature. She started to cry and squirm around when I tried to take her temperature under her armpit.
I didn't want to spread germs with the thermometer, so I sterilized the thermometer with alcohol each time I wanted to take her temperature.
It was even worse at night. Finally, after crying and sneezing, she would fall asleep, but I was worried that she was too hot, so I tried to take her temperature again after a few hours.
This immediately woke my baby up, and then it was another hour of crying before she went back to sleep. I was totally frustrated and exhausted.
A Nurse Told Me About a Wonderful Device!
The next day, I called my pediatrician and spoke to the nurse. I told her about my problems with the old-fashioned thermometer.
"Oh my goodness!" she said. "Don't you know about Fever Patrol?"
"Fever Patrol?" I said, "No, what's that?"
She told me that Fever Patrol was a super-accurate, easy-to-use non-contact thermometer.
She told me to come into the doctor's office and they would lend me one to try.
I took my baby's temperature several times during the day, and there was no squirming and crying.
And that night, I easily took her temperature while she was sleeping. She didn't even know I was doing it, and of course she didn't wake up.
I had to get one. If you have kids or if you need a thermometer for yourself, this is fantastic!
I Bought My Own Fever Patrol Thermometer
When I returned the Fever Patrol the next week (My baby was already 100% better!), I asked her where to get one. 
She searched on my phone and showed me the official website here, so I could order one for myself.
UPDATE: As of Today, PREORDER Fever Patrol for 50% OFF!
1) Shipping was fast and I got it in the mail sooner than I expected.
2) It was SO easy to use. I put in the batteries and it was ready to use in a few seconds.
3) First I took my own temperature with the old fashioned oral thermometer, then I took it with the Fever Patrol. The Fever Patrol was 100% accurate.
4) I was so happy. Now I had an accurate, professional thermometer.
Of course, I never wanted my kids to be sick, but I felt better knowing I was prepared for an emergency. And a few weeks later, my hubby had a cold, and he really liked the convenience of Fever Patrol too!
It is essential for every home!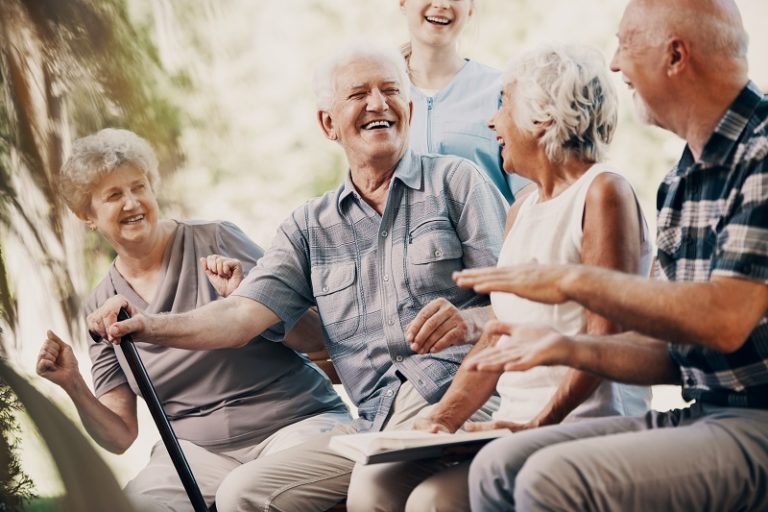 With the Fever Patrol touchless thermometer, you won't have to worry about inaccurate readings. Fever Patrol is gentle, convenient, and fast! Just hold the thermometer near your baby's forehead and press the button for a precise reading in less than one second.
Never worry again about bacteria living on surfaces of your old fashioned contact thermometer for weeks or even longer! You might think you're taking your temperature, but it turns out you're actually just carrying old sick germs back into your mouth. Gross! This will never happen again with Fever Patrol!
I Found Out That Fever Patrol is on Sale This Week!
I'm going to buy another one and you should check it out too! Get yours now because they are selling fast. Don't get caught if they're out of stock! Have one in your home for the cold season this winter!
NO TOUCH FEATURE – Daddies, mommies, nurses, and doctors need not to worry anymore about taking your little one's temperature. Fever Patrol Thermometer uses infrared waves to detect the body's heat and get results in just a second. A sleeping infant can move along with her dreams without being disturbed. It's also a perfect health tool for hygiene purposes.
Update:
 Sell Out Risk High
Taking my baby's temperature used to be the hardest thing to do until I got this! I love being a new dad, but when my son is sick, I don't know what to do! He just cries all day. I hate taking his temperature. He moves and squirms, I can't keep the thermometer still! With Fever Patrol I can wait until he falls asleep to take his temperature. Makes life a whole lot easier!
This is super easy to use and understand. I have an old thermometer that isn't very clear with temperature. I double check when I take my child's temperature and the second reading will be way off from the first one. I like that the Fever Patrol gives you an accurate digital reading.
Every parent needs this! It literally takes less than one second to read temperature! And all you have to do is hold it near your baby's head. It's great because they can be sound asleep and you won't have to worry about touching them or waking them up. I wish I had this with my first two children!
This is an advertisement and not an actual news article, blog, or consumer protection update.
The story depicted on this site and the person depicted in the story are not actual news. Rather, this story is based on the results that some people who have used these products have achieved. The results portrayed in the story and in the comments are illustrative, and may not be the results that you achieve with these products. This page could receive compensation for clicks on or purchase of products featured on this site.
© 2019 All Rights Reserved. Privacy Policy Terms of Use