Grab and save your precious files wirelessly
from Any Phone or Computer!
Photos, videos, files … every last important file WITH JUST ONE CLICK!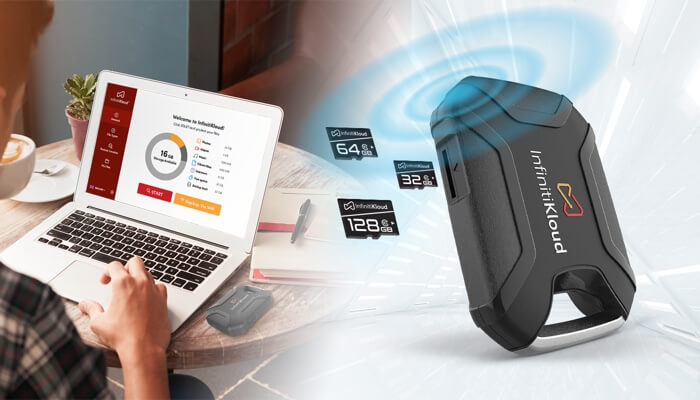 Did you know that millions of people around the world lose their precious memories to technology every year? If you could protect all your memories before it's too late, would you? This new and innovative WiFi device will wirelessly back up and store all your important files!
If you're like me, you want to make sure you'll never lose a precious memory. And no one wants to be on their phone or computer all day sorting through all those files, deleting duplicates, organizing, backing them up to the cloud…, and still not being sure if you saved them all! Not only can mobile phones crash unexpectedly due to hardware failures and system malfunctions, but you could lose all your precious memories to accidental deletions, factory resets, physical damage, theft, or even losing your phone.
I know firsthand how it feels to lose precious memories.
After my grandson's graduation from school, I tried to find the photo I took of him on that special day. This photo was perfect! All I wanted was to print it off and get it framed for our living room.
But when I went to look for it, everything was gone. My heart stopped as my mobile phone crashed and a system error appeared in front of me…what was the point of taking all these photos, just to have them all taken away.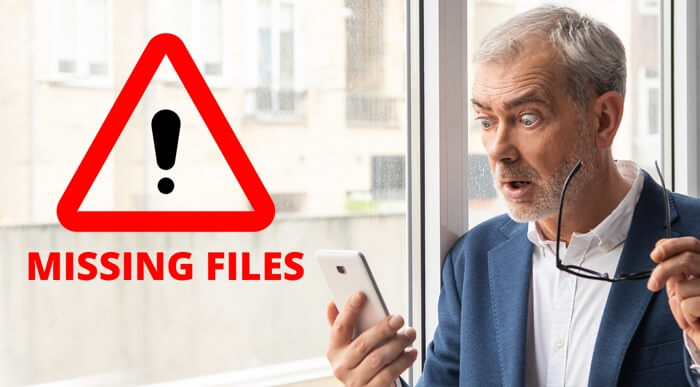 I called up Michael. He was an avid photographer who always had important files that he couldn't afford to lose. Unfortunately, he said that nothing could be done to restore all my files and he had to factory reset the entire phone. He then told me how important it is to regularly back up your data and mentioned that it could be done with the click of a button using InfinitiKloud. Most people will happily back up their computers but will completely overlook backing up their mobile devices and tablets.
I'm not tech savvy so this sounded like a great idea to me. Michael told me that the original InfinitiKloud worked like a simple USB stick. The new InfinitiKloud Wireless also fits in the palm of my hand, but now it can even transfer data wirelessly.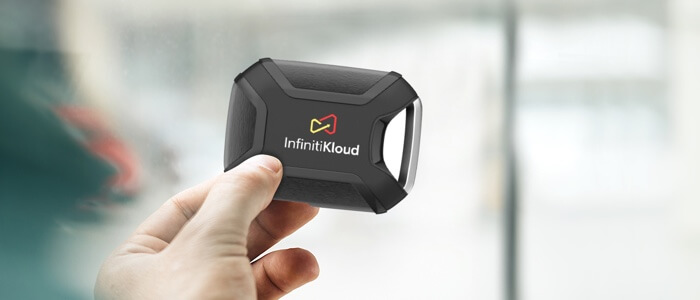 InfinitiKloud uses a special technology that automatically hunts through the files on your cell phone or computer. It finds every personal photo and video and places them in organized folders. But it does it all wirelessly! There's no need to even connect it to your device!
So I decided to give it a try on my wife's cell phone.
As soon as I synced the two together a window opened. The interface was well designed and really easy to use. I clicked the 'Start' button and the process began. It took a few minutes – this backup took about 3 minutes in total – but I didn't need to do a thing. It was fun watching it go through all the files.
After it was completed, she saw that every last important files she had ever saved was now on the InfinitiKloud.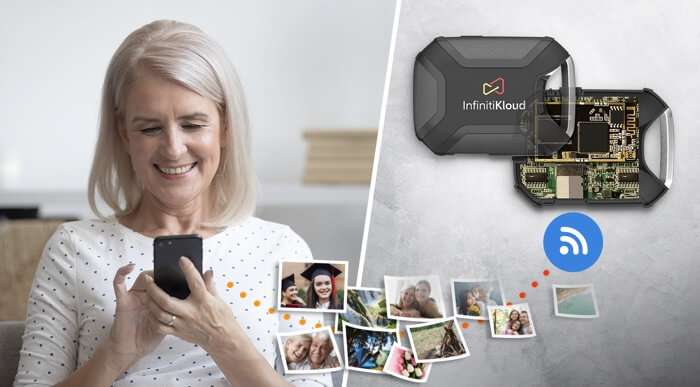 I clicked on the folders, and everything was really well organized. No more duplicates, either.
My wife and I ended up buying one of these latest-generation InfinitiKoud devices and have made the commitment to regularly backing up all our important and valuable data. I never want to lose my precious memories again. We're backing up our phones, computers, and tablets, too!
I'm so happy that this little device will always be there to quickly gather my most important files no matter where I saved them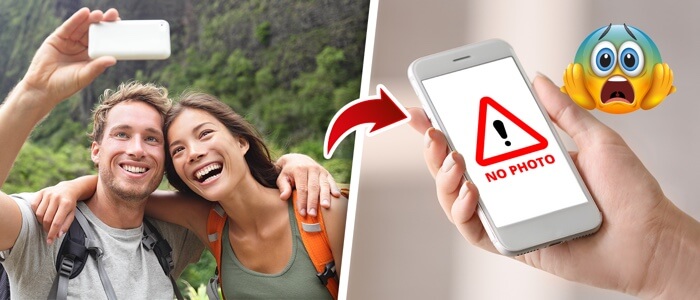 What really stood out to me about the newest InfinitiKloud was its wireless compatibility. This amazing USB drive could perform a backup from across the room!
Each InfinitiKloud model is extremely easy to use, and Gen 3 is no different. The interface is user-friendly and the speed at which it saves everything from your computer is really impressive to watch.
Connecting your InfinitiKloud to your wireless connection is effortless, and once you're connected you can log in to your InfinitiKloud account and sync the InfinitiKloud to your device. From there, transferring your files from one device to the other is as easy as the click of a button!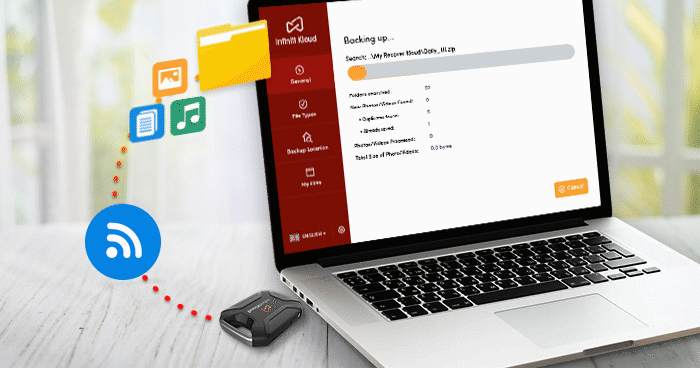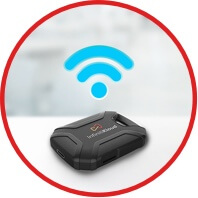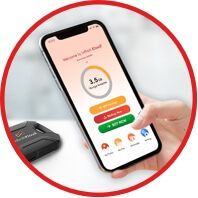 InfinitiKloud Wireless has a working range of up to 10 meters, and the closer you are to the device the faster your backup will be performed. It can accommodate up to 7 different users and supports the latest compatibility with Android and iOS devices.
Another fantastic thing about InfinitiKloud Wireless is that it has a built-in memory card slot that can handle Micro SD cards up to 1TB in size! That's enough storage for hundreds of thousands of photos. Swap out your memory cards for unending storage.
I'm sure you've already heard, but no one is safe from hackers, even the major cloud storage companies! That means that your personal information, files, and photos could end up in the hands of hackers or some other cyber-criminals who intend to do you harm.
InfinitiKloud is your own private security storage right in the palm of your hand. It cannot be hacked and can be safely stored anywhere you want. You'll know exactly where your valuable documents are. They won't be stored in some "cloud" or computer in a foreign country like the big online storage providers.
With InfinitiKloud Wireless, you control your backup and you control your private information!
That's why it's not just an amazing gift for yourself, but it's perfect for your friends and family, too. I doubt many of them are backing up their important data. But they should be!

Effortless Saving
InfinitiKloud was designed to protect your valuable digital data against all threats. It's extremely easy to use and it's compact and portable enough to take and use absolutely anywhere. InfinitiKloud is the quickest one-click backup and storage device on the market today.

Easy Access
Backing up your files has never been this easy! InfinitiKloud takes all the effort out of securing your digital data. With the newest WiFi model, just open the InfinitiKloud app on your device and you're ready to backup. Rest assured, all your important photos, videos, music, and documents will be ready for use whenever you want.

Wireless Insurance
The newest InfinitiKloud supports wireless compatibility! Take your data storage to new, wireless extremes, and enjoy the convenience of this unique USB drive. Completely safe and secure, this wireless data storage device will be able to handle all your digital storage needs, no matter how important they are.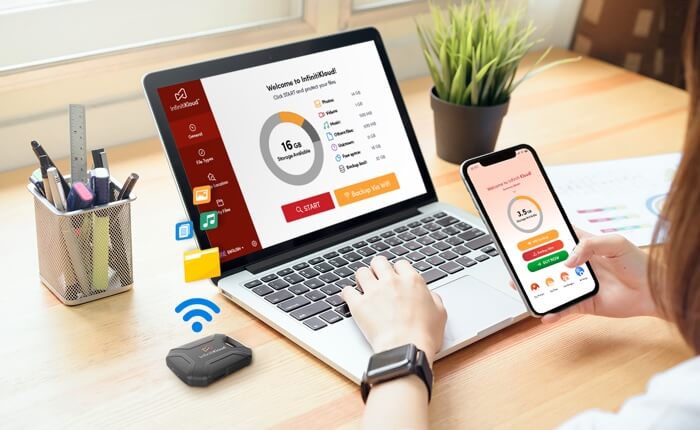 Simply place an order from the OFFICIAL WEBSITE. Don't settle for some inferior knockoff product that promises one thing but doesn't deliver. And don't spend hours on the phone trying to get through to customer support teams that don't care about you. Everything you need is right on the official InfinitiKloud website.
But don't wait until it's too late! The longer you wait to get yourself the newest InfinitiKloud, the bigger the risk that those pictures on your cell phone (that you LOVE) might get erased from some internal error.
Whether you have important legal documents, or casual pet photos, or a must-have gym playlist, you shouldn't have to worry about losing any of these things. With InfinitiKloud, you won't worry about it anymore.
There is no better time than right now to secure your valuable digital data. You'll never know how important it is until you have an emergency and it's too late.
Get the InfinitiKloud Wireless today.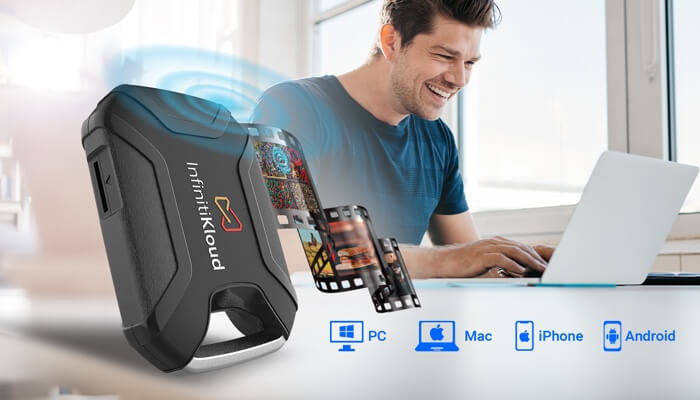 Get Up to 50% Off InfinitiKloud Wireless!