"So far, I am very happy with the Miracle sheets! It's true, they don't smell, and it's true, I don't have bed smell. I have long believed in silver for combating bacteria, and think the sheets are a perfect idea. They are cool to sleep on and feel soft and "silky". I'm very pleased I purchased the Sateen Luxe sheets." – Isa A.
Luxury bed sheets reimagined for the perfect night sleep
Bed sheets haven't seen innovation in years. They are a breeding ground for all types of bacteria and dust mites. Miracle has created the first ever hygienic luxury sheets. These bed sheets utilize natural bacteria fighting silver for healthier skin and cleanliness. It also features modern temperature regulating fabrics so that you stay comfortable all night long. No more excessive laundry loads, bad odors, and unhealthy skin!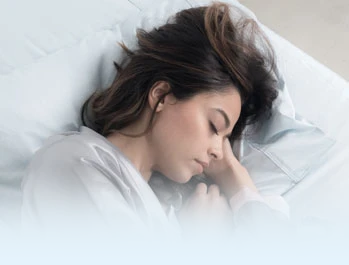 The Miracle Towel dries twice as fast as a regular towel and requires half the laundry.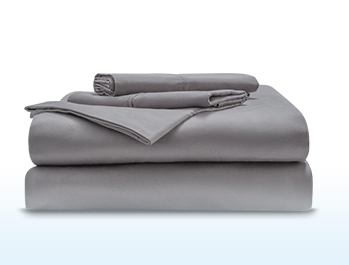 Our natural silver is thermoregulating, meaning you sleep at the perfect temperature all night long.
The science behind Miracle
Miracle sheets use anti-microbial silver that help eliminates bacteria growth. Silver ions naturally possess a positive charge that connects to bacteria like a magnet and destroys 99.9% of bacteria from the inside out before it has a chance to reproduce.
Upgrade your life, one night at a time
You haven't experienced a perfect sleep and even more perfect mornings until you've switched to Miracle. Transform yourself effortlessly and overnight. Because you deserve it!
The benefits of our silver fibers
The internet's favorite sheets
"Have acne?
Definitely worth a try"
"You won't have to wash these for weeks"
"It's science that doctors approve of"
"Naturally anti-microbial and anti-odor"
Don't just take it from us...
Well first of all I would like to say thank you I absolutely love my sheets you're so comfortable soft and cool it keeps me cool at night I love them. – Kenneth F.
LOVE! Best sheets ever. So luxurious. So soft. I was skeptical but they do what they say. 1 month in and still no odors. – Andrea M.
Very cool to the touch, comfortable. Don't seem to hold onto smell, which is great. So far so good! – Janne C.