Scientists Discover Carbon Cleaning Technology That Cleans Filthy Lenses Like Magic!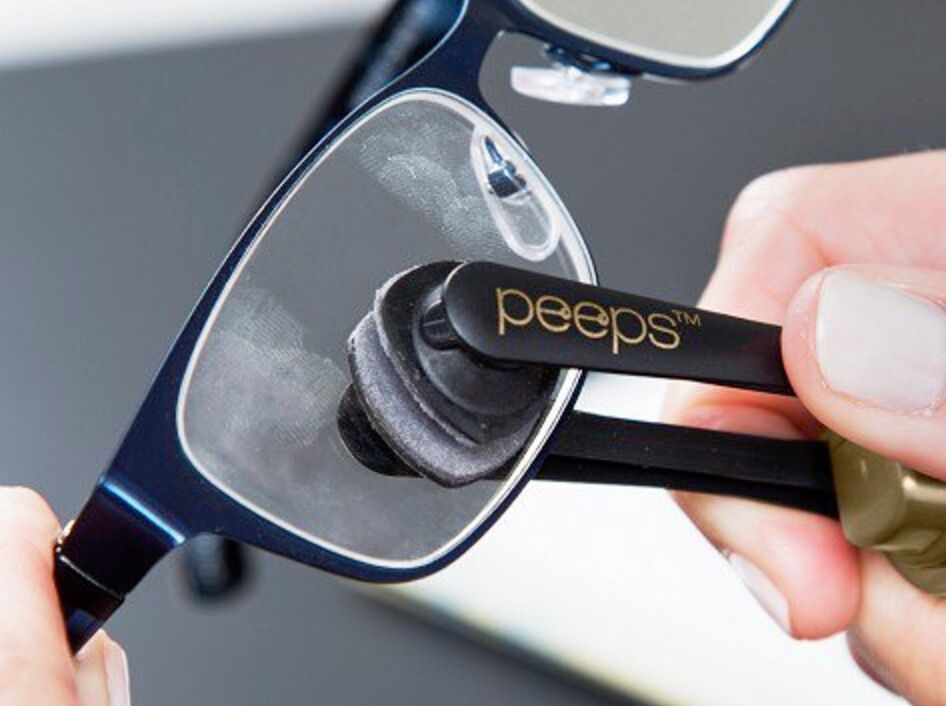 Ground-Breaking Cleaner ELIMINATES the Need for Cleaning Rags, Wipes and Sprays!
Are you tired of viewing the world through smudged and streaked lenses? Not only do dirty lenses make seeing the world incredibly difficult, but they can cause eyes to quickly tire and ache; eventually leading to severe headaches.
Unfortunately, traditional cleaners such as t-shirts and old rags leave behind nasty residue that's next to impossible to remove. Worse yet, these kinds of abrasive cleaners can also leave your glasses scratched and permanently ruined.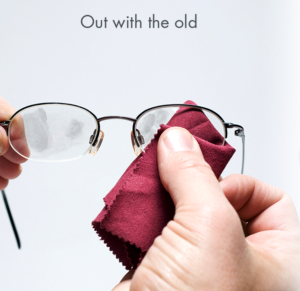 Thankfully, a revolutionary new cleaning device using state-of-the-art Carbon Molecular Technology is helping millions of people enjoy the world through brilliantly clear glasses!
In With The NEW! Introducing…
Peeps by Carbon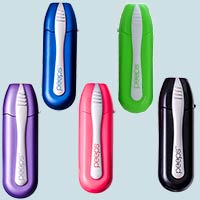 Klean! Peeps is the only product of its kind using revolutionary Carbon Molecular Technology. Built into the advanced carbon microfiber pads, the molecular technology thoroughly cleans the entire surface of your lenses.
This remarkable cleaner softly removes nasty dirt and dust at a microscopic level, leaving your lenses stunningly clear. The invisible carbon technology actually repels dirt and oil, protecting your glasses in the future.
The same advanced technology now available to clean your glasses is used by NASA on the International Space Station and by the US Military to clean their screens.
This technology is unaffected by any outside elements (heat, cold, humidity), which it makes the perfect cleaner whether on earth or in space! NASA trusts this technology because it will never scratch the screens and creates an invisible barrier to help mitigate future smudges or residue.

Step 1: Brush off all dust, dirt, and abrasive particles with the scratch-resistant retractable brush.
Step 2: Use the carbon microfiber pads to sandwich the lens and clean it on both sides. These special angled carbon microfiber pads are designed to clean all nooks and crannies.
Once you're done cleaning, simply put it back in the case and the friction on the pads recharges the carbon molecules, giving you up to 500 cleans!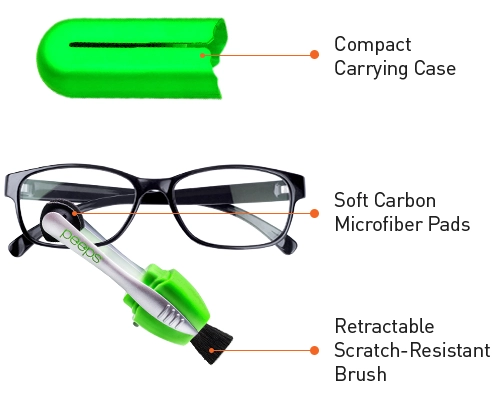 But Is It Safe & Effective?
With the powerful cleaning power of Peeps, everyday activities such as walking, biking and driving will become less dangerous and more enjoyable! Also, with crystal-clear vision, you won't have to compromise your quality of life by missing out on its most important moments!
✔️ Lasts forever – Get 500 cleanings!
✔️ Works anywhere – not affected by heat, humidity, or cold!
✔️ Eco-friendly – All-natural carbon pads and nothing to dispose of
✔️ Travel Sized – Small and compact
✔️ Safe for all lenses – Eyeglasses, Sunglasses, Reading Glasses, even lenses with A/R coating!
✔️ Optometrist-preferred – Trusted by over 20,000 doctors
✔️ Internationally acclaimed – Over 3 million and counting sold in 28 countries!
Peeps is so effective, you'll wonder how you ever got along without it!
Ok, But How Much Is This Going To Cost Me?
What if I told you that you can have the powerful lens cleaning power of Peeps for just $11.99? And for a limited time, if you buy more than 2 or more, you'll receive free shipping!
With the holidays right around the corner, Peeps makes a perfect gift for parents, grandparents, co-workers, and anyone who's ready to experience life through remarkably clear lenses!
Thanks to its ultra-slim design, Peeps can be kept in your purse, golf bag, back pack, home or office to use at a moment's notice! It's the ultimate go anywhere lens cleaner!
Special Offer:
As of today, Carbon Klean is still offering a deal to Buy 2, Get 1 FREE + get FREE Shipping.
This deal can be removed at any time, so act now to take advantage of this special offer.
Plus, if you aren't totally happy with your Peeps, return them unopened for a full refund. No questions asked!
Ready to Experience Extraordinary Vision Through Spotless Lenses?
Isn't it finally time you start enjoying life through flawless lenses?
No more nasty streaks or smudges, just crystal-clear vision with the world's most powerful lens cleaner!
Step 1: Get your Peeps by ordering it here.
Step 2: When it arrives, follow the simple two-step cleaning process.
Step 3: Enjoy all of your favorite activities with stunningly-clear vision!
This website is an advertising market place for companies who provide consumers products and services. This website is an advertisement and not a news publication. All persons depicted on this site are models. The owner does not recommend or endorse any specific company. Terms, conditions and exclusions may apply.